15 Of The Most Relaxing Vacation Spots In America
---
CH Response time: 0.0003199577331543
Total Response time: 0.14381098747253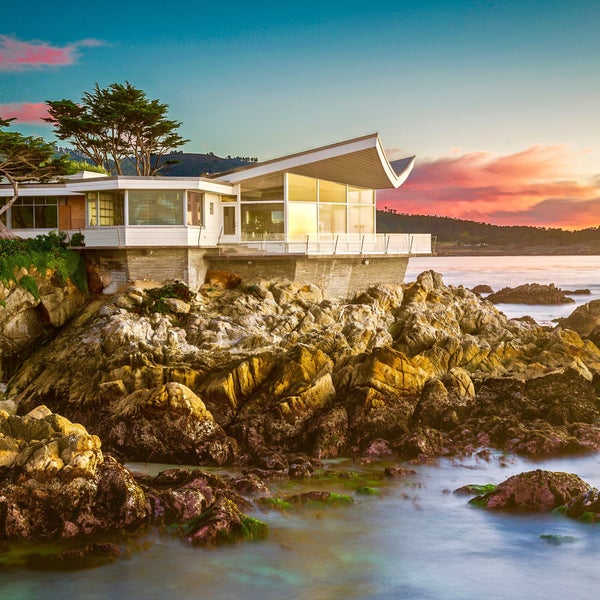 Too often,
we do vacation the same way
we do life: overbooked, over-programmed and hopelessly
plugged in
 to technology. It takes intention ― and often an
epic location
― to plan a trip that provides true relaxation. 
These are just the places to do so. Whether your idea of relaxation is a quiet mountain hike, a beachside nap or a cooking class, this lineup has got you covered. Take a look, then take a break. 1 Olympic National Park, Washington
An acoustic ecologist determined that the quietest spot in the lower 48 is right here, in Olympic National Park's Hoh Rain Forest. Hike or camp inside the park, letting its lush forests, rugged beaches and lack of human-prompted noise soothe your soul.
---
2
Great Smoky Mountains
, Tennessee
This sprawling Southern mountain range offers scenic fly fishing and horseback riding with a luxurious twist: Blackberry Farm, a luxury resort in the foothills, has a collection of charming cottages and one of the best destination cooking classes in the country.
---
3 Sedona, Arizona
Its spas are consistently ranked among the best in America, and Sedona's stunning Red Rock Country is a natural soul-soother, too. The New York Times named this desert getaway one of the top places to visit this year, thanks in part to warm weather and new restaurants.
---
4 Cayo Costa, Florida
This forested, primitive island on the lower Gulf coast is accessible only by ferry, making it a tranquil escape from Florida's buzzier beaches. Miles of gorgeous coastline get rave reviews from visitors who vouch for the refreshing lack of crowds.
---
5 Killington, Vermont
New Life Hiking Spa comes highly recommended as one of the nation's best spas, offering daily treks through Vermont's Green Mountains. In wintertime, head to Killington Ski Resort for a snow-dusted getaway.
---
6 Boulder, Colorado
In one of America's least-stressed cities, the Pearl Street Mall and a wide range of restaurants provide plenty of low-key shopping and dining opportunities. Hit the Flatirons -- those majestic sandstone formations in the distance -- if you're a fan of climbing, hiking or picnics. 
---
7 Gates of the Arctic National Park, Alaska
Gates of the Arctic is one of America's least-visited national parks and ideal if going off the grid is your relaxation goal. With no trails or visitor services, the massive slice of Alaskan backcountry leaves travelers to camp, canoe and explore in total peace.
---
8
Carmel-by-the-Sea
, California
This artsy hideout on the Monterey Peninsula counts Big Sur for a backyard. Explore a manageable spread of small-town shops and galleries, then take a trail down to the beach. Little inns and lodges let you fall asleep to the sound of waves.
---
9 Seattle, Washington
If settling in with a good book sounds like relaxation to you, then tour Seattle's neighborhood coffee shops to find a cozy nook. Seattle is also one of America's fittest cities, with plenty of scenic running trails for an active break.
---
10 Kauai, Hawaii
If the view from famous Tunnels Beach isn't dazzling enough, just ask locals for directions to one of the secret beaches along Kauai's shore. The island is more rural and relaxed than, say, Maui, with one of the world's best surf towns for those who find zen on a board.
---
11 Traverse City, Michigan
Country Living calls this the most charming beach town in country. It isn't hard to see why: Wineries and breweries abound, and the annual Cherry Festival is an adorable dose of Americana. Unfold a beach chair on the shores of Lake Michigan, and let your worries go.
---
12 Austin, Texas
To some, relaxation means going out on the town, with live music and beer as fuel. To others, it's paddling or running along a lake, then kicking back in a funky Airbnb. Luckily, Austin has all of the above.
---
13
Grand Teton National Park
, Wyoming
Stunning views make this place a hit with backcountry campers who seek solitude. Visit this August for your best shot of catching a total solar eclipse -- America's first in 38 years! -- in full force. 
---
14 The Boundary Waters, Minnesota
This rugged wilderness in northeast Minnesota is perfect for those who crave limited cell service and plentiful calm. Stay in a campsite or lodge in the city of Ely, then take a canoe out into the maze of interconnected lakes for an adventure you'll never forget.
---
15 Chatham, Massachusetts
Seal watching, birding and shopping are top activities in this upscale fishing town on the "elbow" of Cape Cod. From tide pools to canoeing to tiny beaches, the coastline offers relaxation of all sorts.