Meet The Women Of Faith Battling Religious Patriarchy
---
CH Response time: 0.00019478797912598
Total Response time: 0.13979482650757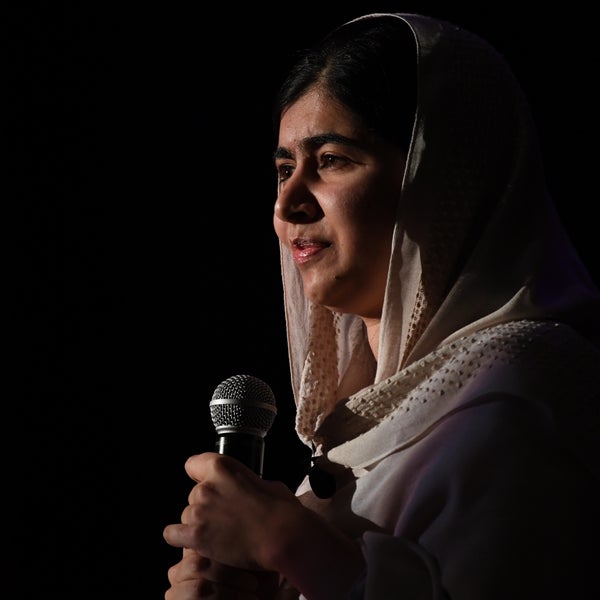 Despite the best intentions of a faith's founders, many of the world's religious traditions have not been good to women in practice. 
Religious (and cultural) beliefs have been used to justify taking away women's rights. They have been used to control and even shame women during their periods. They have been used to place limits on when women can enter sacred spaces and participate in holy rituals. And importantly, they've prevented women from speaking from the pulpit and leading congregations.
And yet, in many parts of the world, it's women who form the backbone of religious congregations. Statistics from the Pew Research Center show that generally, women are more religious than men ― more likely to affiliate with a religious faith and to pray daily. 
This disparity between's women's high levels religious commitment and their lack of representation in top leadership positions is striking. But that doesn't mean women haven't been putting cracks in the stained glass ceiling.
In honor of Women's History Month, The Huffington Post assembled this list of women who are currently hard at work dismantling the patriarchy. 
Whether it's through seeking ordination, challenging traditional gender norms, offering feminist interpretations of theology, or simply making space for women in sacred plac and conversations, these female leaders are showing the world what women of faith are capable of achieving. The Rev. Libby Lane
During the Rev. Libby Lane's consecration as Bishop of Stockport in January 2015, a conservative priest interrupted the service, shouting that women bishops were "not in the Bible." But progress waits for no one. The service continued and Bishop Lane became the first female bishop in the Church of England. Since then, despite continuing disapproval from conservatives, nine other women have been appointed as bishops in this denomination. 
---
Kate Kelly
Kate Kelly is the founder of Ordain Women, a group that advocates for gender equality in The Church of Jesus Christ of Latter-day Saints. Currently, male members over the age of 12 are able to receive the priesthood, and perform important rituals and blessings. After Kelly promoted the idea that women should also be considered for the priesthood, in June 2014, a church disciplinary council decided to excommunicate her from the faith. Nevertheless, the movement she founded is still going strong.
---
The Women Of Yeshivat Maharat
Yeshivat Maharat is an Orthodox Jewish seminary that ordains women as clergy. The school has graduated 14 female clergy members so far, including Maharat Ruth Balinsky Friedman (pictured here), who serves at Washington D.C.'s Ohev Sholom - The National Synagogue. In February, the Orthodox Union adopted a policy that bans women from serving as clergy. Nevertheless, the women of Yeshivat Maharat are determined to keep doing their jobs and living out their calling. 
---
Venerable
Dhammananda Bhikkhuni
Today for #internationalwomensday we pay homage to Dhammananda Bhikkhuni. The first fully ordained #Theravada #Buddhist Thai nun of modern times, Dhammananda is a tireless crusader for women's rights and an impeccable robe model.
Dhammananda Bhikkhuni was the first Thai woman to become fully ordained as a nun in the Theravadin tradition. But her position as a spiritual leader has been challenged by Thailand's male conservative Buddhist clergy, who are opposed to women's ordination. She had to travel to Sri Lanka for the ordination ceremony, because no male monk in Thailand would conduct it. Dhammananda Bhikkhuni now runs one of the few monasteries in Thailand that is home to ordained nuns and hopes to one day help re-establish an official bhikkhuni sangha [female aseembly of monks] in her homeland.
---
Linda Sarsour
Linda Sarsour is an activist and one of the organizers behind the Women's March on Washington. During a time when Muslim women are harassed for speaking up and creating spaces for themselves online, Sarsour has refused to stay quiet. Despite receiving multiple threats online, she's become a well-known intersectional feminist who works hard to make sure the voices of Muslim women and women of color are heard and valued.
---
The Rev. Dr. Amy K. Butler
Rev. Amy Butler was elected to lead New York City's Riverside Church in June 2014. At just 44 years old, the single mother of three became the first woman to lead one of America's most prominent liberal Protestant congregations.
---
Malala Yousafzai
Malala Yousafzai is a Muslim and a feminist. Her activism around girls' education enraged members of the Taliban in her native Pakistan. In October 2012, a gunman shot Yousafzai while she was riding home from school on a bus. She was critically injured in the attack, but she recovered and later went on to become a Nobel Peace Prize winner and a champion for girls' education around the world. 
---
Sunita Viswanath
Sunita Viswanath has been a women's rights and human rights activist for nearly three decades. She is the co-founder of the group Women for Afghan Women, which works to empower Afghan women and girls in Afghanistan and New York. She is also the co-founder of  Sadhana: Coalition of Progressive Hindus, which seeks to lift up the progressive Hindu voice in movements for social justice in America.
---
Nicole Garcia
Nicole Garcia is a counselor and a candidate for ordained ministry in the Evangelical Lutheran Church in America. When Garcia is ordained, she will become the denomination's first transgender Latina clergyperson.
---
Emilie M. Townes
Emilie M. Townes is an ordained American Baptist clergywoman and the dean of Vanderbilt Divinity School. She is a leading scholar of womanist theology, an academic field where the experiences and insights of black women are applied to traditional Christian theology.
---
Rt. Rev. E. Pushpa Lalitha
Rt. Rev. E. Pushpa Lalitha was the first woman to be ordained a bishop in the Church of South India. She is the bishop of Nandyal, in the southeastern state of Andhra Pradesh. In an interview with The Hindu, she said that it was one of her priorities to improve the status of women in the church and in other institutions. "I hail from a village and my parents sold their land to educate me. I want every girl from such a background to get the best education possible. Only education can change lives," she said.
---
The Women
's Mosque of America
The leaders behind the Women's Mosque of America see it as a space that "empowers women to take ownership of religious scholarship and spirituality." The mosque opened its doors in January 2015 and features female speakers at its Friday Jumma'a prayers. 
---
The Kaur Project
EVERY KAUR HAS A STORY...WHAT IS YOURS? www.kaurproject.com #kaurproject #sikh #indian #women #igers #igersoftheday #instagram #instadaily #insta #photo #photowall #collaboration #sisterhood #college #canada #england #usa #india #passion #photography #writer #love #motivation #inspire #kaur
Saji Kaur Sahota and Jessie Kaur Lehail, two women from British Columbia, Canada, are featuring the voices and diverse stories of Sikh women in their photo series, the "Kaur Project." The women started the project as a challenge to patriarchal culture that erases the accomplishments of Sikh women, both past and present. "We have seen a lot of feminist theory incorporated into mainstream media, but there's been nothing specifically for and about Sikh women," Lehail, told The Huffington Post earlier this year. "So we thought why not create something ourselves."
---
Rev. Allyson Robinson
Rev. Allyson Robinson is an ordained Baptist minister and a queer activist. She has served as a transitional pastor at the historic Calvary Baptist Church in Washington, D.C. and has spoken at pulpits and conferences around the U.S. about LGBTQ rights and the need for an affirming, open and welcoming churches.
This Women's History Month, remember that we have the power to make history every day. Follow along with HuffPost on Facebook, Twitter, and Instagram in March using #WeMakeHerstory.