Bill O'Reilly Had A Better 4/20 Than You
---
CH Response time: 0.00018191337585449
Total Response time: 0.35112690925598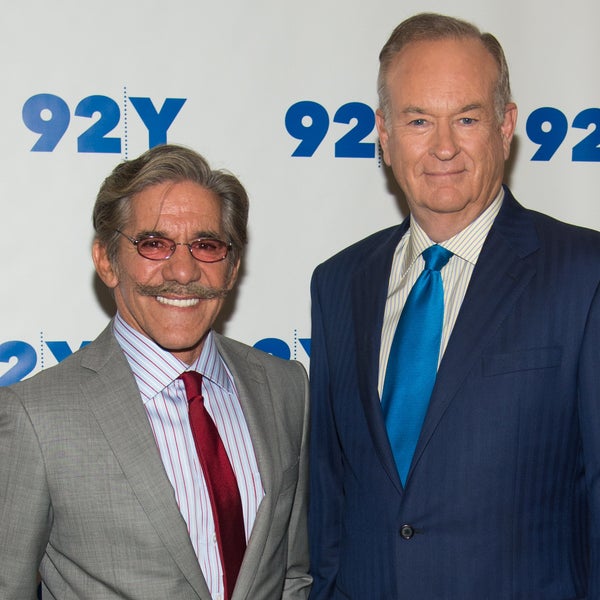 Like what you read below?
Sign up for HUFFPOST HILL
and get a cheeky dose of political news every evening!
Today is April 20th, just another day on the calendar in which Americans try to forget about reality. Bill O'Reilly is receiving a $25 million severance check -— an amount typically reserved for more noble undertakings like selling out to a lobbying firm, ruining the Yankees' playoff chances or running an investment bank into the ground. And President Trump contradicted his own State Department on whether Iran has adhered to the tenets of the nuclear deal. Our thoughts are with Rex Tillerson, who undoubtedly had to be woken up from a nap to be informed about this. This is HUFFPOST HILL for Thursday, April 20th, 2017:
TINY, TINY HAND DOESN'T KNOW WHAT THE OTHER HAND IS DOING - It really is amazing that the White House was ever able to get its act together enough to submit a budget. Rachael Bade, Josh Dawsey and Adam Cancryn: "A frantic and impatient White House is pressuring House GOP leaders for another showdown vote on repealing Obamacare next week so it can notch a legislative win before President Donald Trump's first 100 days in office. But while the outlines of a possible deal are starting to come together, it's far from clear that House Republican leaders have found the sweet spot to pass their embattled alternative health plan. The White House does not schedule House floor votes. And while some senior administration officials suggested Thursday that a vote will occur next week, multiple House GOP sources told POLITICO that is unlikely." [Politico]
INCOMPETENT JERK IS UNPOPULAR: POLL - Then again, Adam Sandler keeps making movies, so what do any of us know? Ariel Edwards-Levy: "President Donald Trump received substantially worse ratings for his first months in office than any president dating back to World War II, according to Gallup. Even presidents who've gone on to be unpopular generally enjoyed high ratings during their first months in office. But Trump's average rating since Inauguration Day is just 41 percent, Gallup finds, making him the only president in their polling history to fall short of majority approval during his first quarter. Former President Bill Clinton, the next-lowest ranked, had an average approval rating of 55 percent for that time period, while former Presidents Barack Obama and George W. Bush enjoyed first quarter ratings of 63 percent and 58 percent, respectively." [HuffPost]
SCENES FROM A WEED GIVEAWAY AT THE CAPITOL - Local marijuana advocacy organization DCMJ marked 4/20 by handing out free joints to members of Congress and their staffs. The event was being billed as a ― wait for it ― "Joint Session For Congress." We swung by. The scene was a bizarre confluence of buttoned-up Washington politicos and cannabis enthusiasts: sheepish bureaucrats in pressed khakis presenting their official IDs to volunteers as DCMJ officials barked play-by-play over a megaphone ("Send our love to Tulsi Gabbard!" one exclaimed after a staffer for the congresswoman received his two joints); curious Republican staffers keeping their distance ("Y'all here to watch the weed thing?") and volunteers in t-shirts stamped with slogans such as, "DOPE NATION" and "Make America Kind Again" handling crowd control. One activist from Smart Approaches to Marijuana, an anti-cannabis group, was handing out bags of Cheetos with anti-marijuana talking points stapled to them. Put another way, what transpired on First and Constitution NE was arguably the year's foremost gathering of Washington navel gazers and people who literally gaze at their navels because they're stoned out of their minds. [HuffPost]
Like HuffPost Hill? Then order Eliot's book, The Beltway Bible: A Totally Serious A-Z Guide To Our No-Good, Corrupt, Incompetent, Terrible, Depressing, and Sometimes Hilarious Government
Does somebody keep forwarding you this newsletter? Get your own copy. It's free! Sign up here. Send tips/stories/photos/events/fundraisers/job movement/juicy miscellanea to eliot@huffingtonpost.com. Follow us on Twitter - @HuffPostHill
CHAFFETZ MAY NOT FINISH TERM, SOMETHING THAT WE SHOULDN'T SCRUTINIZE AT ALL - No sure, this sort of thing happens all the time and no in way, shape or form warrants further examination. Doina Chiacu, Richard Cowan and Sharon Bernstein: "U.S. Representative Jason Chaffetz, the Republican chairman of a House committee with broad investigative powers, said on Thursday that it is possible he could leave office before his term finishes next year, The Wall Street Journal reported. 'My future plans are not yet finalized, but I haven't ruled out the possibility of leaving early,' Chaffetz told the Journal a day after the Utah congressman announced he would not run for re-election in 2018. Chaffetz's staff in Washington, D.C., and in Utah did not immediately respond to requests for comment. In Utah, officials have begun running informal scenarios on how and when to hold a special election should Chaffetz resign, but have not been formally notified of the congressman's intentions, Mark Thomas, the state's director of elections, told Reuters." [Reuters]
TRUMP CONTRADICTS STATE DEPARTMENT ON IRAN DEAL - Arthur Delaney: "President Donald Trump said Thursday that Iran hasn't abided by the 'spirit' of an international deal to curtail its nuclear program…. Trump called the Iran deal terrible during his campaign for president last year, but his comment Thursday seemed to contradict what his own State Department said earlier in the week. 'The U.S. Department of State certified to U.S. House Speaker Paul Ryan today that Iran is compliant through April 18th with its commitments under the Joint Comprehensive Plan of Action,' the department said on Tuesday, in the first compliance update to Congress under the terms of the deal. The State Department also said that 'Iran remains a leading state sponsor of terror through many platforms and methods' and that the Trump administration is reviewing the deal." [HuffPost]
Oh, great. "A report released Thursday by the Brennan Center for Justice lists a few ways in which Trump's vision of America, along with policies put forth by his administration, could lead to widespread rollbacks in criminal justice reform." [HuffPost's Julia Craven]
AND WE'RE AMAZED A GUY NAMED JEFFERSON BEAUREGARD SESSIONS IV IS IN CHARGE OF OUR LAWS - I mean, the guy was probably in the Choom Gang, for Pete's sake! Cristian Farias: "Attorney General Jeff Sessions expressed skepticism that a federal judge who serves in Hawaii had the power to block President Donald Trump's retooled travel ban, which has been stuck in the courts since last month. 'I really am amazed that a judge sitting on an island in the Pacific can issue an order that stops the president of the United States from what appears to be clearly his statutory and constitutional power,' Sessions told 'The Mark Levin Show,' a conservative talk show, earlier this week, according to a report by CNN's Andrew Kaczynski. U.S. District Judge Derrick Watson, a Hawaii native, issued an order March 15 that put a stop to important aspects of Trump's second travel ban. That order, which applies nationwide, is being challenged by Sessions' Department of Justice before the U.S. 9th Circuit Court of Appeals, based in San Francisco. A Virginia-based court is considering a separate Justice Department appeal to a Maryland ruling against the travel ban." [HuffPost]
Read HuffPost's Jason Linkins on Henry Kissinger's low-key brutal assessment of Jared Kushner, then read ex-HuffPoster Jason O. Gilbert's rendition of the same.
HOW ON EARTH DOES A CONTRACT NOT CONTAIN PROVISIONS FOR SITUATIONS LIKE THIS? - We gotta hire Bill O'Reilly's agent. Michael Calderone: "Former Fox News star Bill O'Reilly will receive $25 million as part of his settlement to leave the network in the wake of a sexual harassment scandal, according to a source familiar with the matter. O'Reilly's most recent contract provides that he can receive a maximum of one year's salary upon departure, according to a second source familiar with the matter. The news host's most recent contract is said to be worth $25 million a year. CNN's Brian Stelter first reported that O'Reilly would walk away with 'tens of millions,' although he later pegged the payout at the full $25 million. Fox News referred questions to parent company 21st Century Fox, which declined to comment." [HuffPost]
It gets better: "[A]lthough O'Reilly lost his primetime perch, the network promoted his protege, Jesse Watters, who will now have a permanent spot on another primetime show, 'The Five.' These days, Watters is best known for producing perhaps the most racist segment on cable news in recent memory. He went to New York City's Chinatown and mockingly interviewed residents there, many of whom couldn't speak English well. He peppered the segment with every Asian stereotype in the book. But long before this segment, Watters was known for being O'Reilly's ambush man. For the last decade or so, Watters has been ambushing unsuspecting people O'Reilly decided he didn't like. He has confronted judges outside their homes, a TV pundit as he loaded groceries in a car, a journalist walking down the street and more." [HuffPost's Amanda Terkel]
Guess what? Nothing ever changes at Fox News. To wit, this happened today.
DEMOCRATS EXPERIMENT WITH 'WIN ELECTION' STRATEGY - It's so crazy, it just might work! Ryan Grim and Igor Bobic: "Two days after a surprisingly strong showing in a Georgia special election, congressional Democrats are adding a new race to their list of priorities: a contest in Montana that pits local musical legend Rob Quist against businessman and creationist Greg Gianforte. The Democratic Congressional Campaign Committee is making an initial six-figure investment into the Montana state party to back Quist's campaign, DCCC spokeswoman Meredith Kelly told The Huffington Post." [HuffPost]
Here is Rob Quist shooting a television with a rifle.
LOVELY - Amanda Terkel: "Tennessee state Sen. Mark Green (R), President Donald Trump's choice to be the next Army secretary, believes that part of his mission as a public official is to 'crush evil' ― and that opposing transgender equality policies is key to that effort. As head of the Army, Green would oversee a force that's fully integrated, since the Pentagon ended its ban on transgender people serving openly in June. If confirmed, he would set a significantly different tone than the previous Army secretary, Eric Fanning, who was the first openly gay person to serve in the position." [HuffPost]
BECAUSE YOU'VE READ THIS FAR - Here's a woman getting high 100 different ways.
SCOTT BROWN FINALLY SENT AS FAR AWAY FROM AMERICA AS HUMANLY POSSIBLE - Now do Joe Lieberman. Igor Bobic: "President Donald Trump plans to nominate former Massachusetts Sen. Scott Brown to serve as the country's next ambassador to New Zealand, a major non-NATO ally of the United States. Brown, who lost his seat to Sen. Elizabeth Warren (D-Mass.) in 2012, endorsed Trump early on in the campaign and helped stump for the real estate mogul during the New Hampshire primary. He was previously considered for Veterans Affairs secretary in Trump's administration. Brown must still be confirmed by a vote in the Senate, but it appears he already has some bipartisan support." [HuffPost]
COMFORT FOOD
- The history of 4/20.
- More "Game of Thrones" cud for you to chew on.
- Vacuum is terrified of gaps.
TWITTERAMA
During Passover, it is traditional to remove all the Chaffetz from the House.— emily nussbaum (@emilynussbaum) April 20, 2017
*extremely British voice* 20/4— FanSince09 (@FanSince09) April 20, 2017
National High Five Day?! Great, all we need is more propaganda from Big Hand— Aparna Nancherla (@aparnapkin) April 20, 2017
Got something to add? Send tips/quotes/stories/photos/events/fundraisers/job movement/juicy miscellanea to Eliot Nelson (eliot@huffingtonpost.com)