Congressman Ted Lieu Trolls Donald Trump With 'Bigly' Crowd: 'They Don't Like You'
---
CH Response time: 0.00016093254089355
Total Response time: 0.11193108558655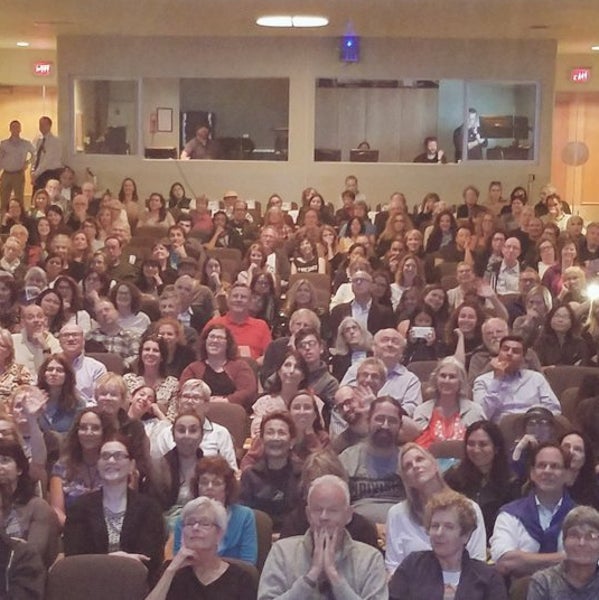 A Democratic lawmaker with a history of trolling President
Donald Trump
is at it again ― this time taunting him with a pic of a crowd at a town hall event on Thursday night. 
Rep. Ted Lieu (D-Calif.) posted an image on Twitter showing off his "bigly" audience: 
Dear @realDonaldTrump: This was the bigly crowd at my Town Hall tonight. They don't like you. #ImWithTed pic.twitter.com/SNHSGV8h0z— Ted Lieu (@tedlieu) April 21, 2017
Lieu also posted a tweet from the event in Santa Monica, California, saying he had a "full capacity crowd, no Russian agents."
The congressman, who represents a district in Los Angeles County, also has a header pic on Twitter comparing Trump's inauguration crowd to that of former President Barack Obama and a profile that reads "I don't take orders from Vladimir Putin."
Lieu's event is in sharp contrast to many recent GOP town halls, which have often been raucous and contentious.
However, not every Democrat has had an easy time.
Sen. Dianne Feinstein (D-Calif.) faced some protests and a heckler at an event this week in San Francisco, where many voters indicated they wanted her to put up a stronger opposition to Trump.
She also faced some protests at a Thursday event in Los Angeles.